Bed Bugs Biting? RAM Pest Control Can Help!
No one likes to think about bed bugs. Just hearing their name can make you feel unsettled. But unfortunately, bed bug populations have been on the rise over the past few years, so an infestation occurring in your home or business is a very real possibility. And these bed bug infestations can be difficult to prevent due to the way they invade homes and businesses by hitchhiking inside on people's clothing or belongings. Instead, you need to make yourself aware of what bed bugs look like and learn to identify the signs of their presence so you can quickly recognize a bed bug infestation and reach out to a pest control professional to take care of it before it grows into a much larger problem.

Luckily, if you see signs of bed bug activity in your Aspen, Vail and Roaring Fork Valley area home or business, we can help! At RAM Pest Control we can take care of your bed bug problem quickly and effectively through our variety of different treatment options so you won't have to waste another second worrying about these pests.
Our Bed Bug Control Solutions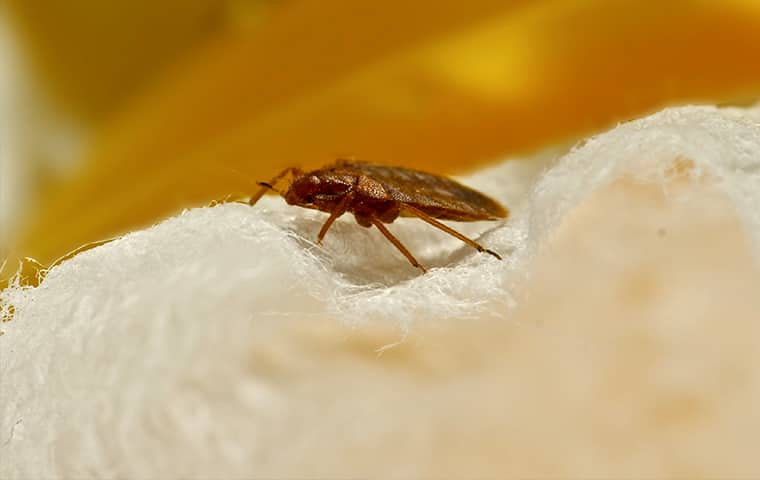 At RAM Pest Control, we offer several bed bug control options:
Free Bed Bug Inspections
Sometimes it can be hard to determine whether or not you're dealing with bed bugs. If you think you've seen signs of bed bug activity in your home or simply want the added assurance of knowing that a trained professional has inspected your home for bed bugs, contact us to request a free bed bug inspection!
Heat Treatments
Since bed bugs can't withstand extremely high temperatures, heating your home to temperatures above 120 °F for several hours will eliminate not only the adult bed bugs but also their larvae and eggs. Our heat treatments have the ability to reach every area of your home, even deep within your walls, ensuring that every bed bug is eliminated. Furthermore, heat treatments are our most effective bed bug control option and are safe for your home and family.
Chemical Treatments
Here at RAM Pest Control, our preferred method of bed bug treatment in Vail and Aspen is to perform a heat treatment, followed immediately by a traditional chemical treatment. This provides extra assurance that, on the off chance any bed bugs escaped the heat treatment, they will subsequently be taken care of by the chemical treatment.
Your Bed Bug Problem Solved, Guaranteed!
Once your initial treatment has been completed (which takes about eight hours to perform), we'll follow up a few days later. If re-treatment is needed at this point, we'll re-treat your residential or commercial property and continue to follow up and re-treat until your bed bug problem has been resolved and every last bed bug has been eliminated from your home. In fact, it's our guarantee! For more information about our residential pest control or commercial pest control solutions or to get started with our services today, reach out to us for assistance!
Request Your Free Inspection
Complete the form below to schedule your no obligation inspection.