The Aspen, Vail & Roaring Fork Valley Wildlife Control Experts!
In 2006, Ronald Jacobs started RAM Pest Control, a family owned and operated pest control company. He set out to run a pest control company that strives to exceed customer expectations and employ expert technicians who keep up with the advancements in the pest control industry in order to offer the best residential pest control and commercial pest control services available. At RAM, our technicians continue their education to keep up with the changes in the industry and apply 25+ years of experience toward solving local pest problems!
Why Choose RAM Wildlife & Pest?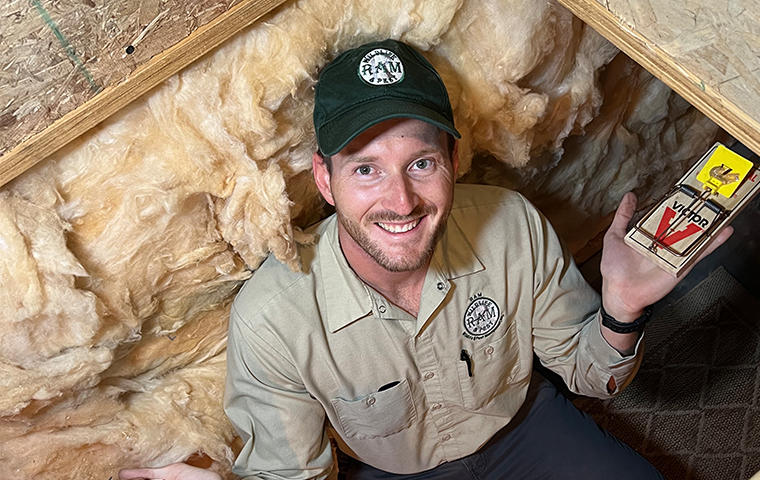 Since the beginning, RAM Pest Control has worked toward building a solid base with our customers. We put the time and effort into our company that not only helps bring new customers to us, but more importantly, brings new friends into our lives. Every customer is treated as one of our friends, and as a result, we exceed our customers' expectations every time!
From Aspen to Vail and throughout the western Colorado area, RAM Pest Control offers comprehensive pest control solutions and wildlife control services for our residential and commercial customers. When you partner with us, we'll identify the pests in your home or business, create a plan to get rid of those pests, and help you prevent future pest infestations.
In addition to our general pest control services, we also offer:
Whether you're one of our estate pest management customers, a business looking for commercial pest protection, or one of our many residential accounts, we can help solve your pest problems! As a full-service pest control company, we can handle any pest problem you throw at us. To ensure that you're getting the best deal for your service, our rates are competitive and include no hidden fees! In addition, our technicians are friendly, experienced, and knowledgeable and will be there to help you every step of the way!
Effective & Affordable Services To Meet All Your Pest Control Needs
At RAM Pest Control, we've created the dependable reputation we have today by building relationships with our customer over the last 20 years. Our promise to every customer is that we are here for you 24/7, 365 days a year. All you have to do is give us a call! When you partner with us, our expert technicians will ensure that your needs are met and any pest threats on your property are eliminated. Here at RAM, we guarantee that all of the pest control services that we offer will exceed your expectations and if you're not completely satisfied, we'll work with you to resolve any concerns! For more information about us or the services that we offer, feel free to reach out to us today!
Request Your Free Inspection
Complete the form below to schedule your no obligation inspection.