Quality Residential Pest Control For Western Colorado With Same-Day Service!
Finding out that you're dealing with a pest infestation in your home is bad enough without having to wait days or even weeks to have a professional schedule an appointment to come take a look at your problem. But oftentimes, that's exactly what happens! At RAM Pest Control, we offer same or next-day services as well as free pest inspections for new customers, so you can get rid of pests as fast as you find them. And when you reach out to us for assistance, we'll respond to your call within two hours!
Our Residential Pest Control Plans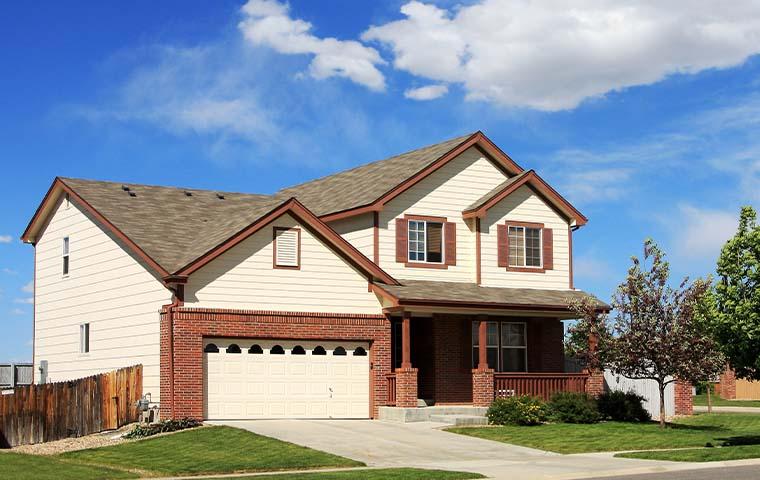 When you partner with us for pest protection in Vail, CO, our licensed and experienced pest control technicians will perform a thorough inspection of your home and property to identify the pests you're dealing with and the severity of your infestation. Once we've determined what we're dealing with, we can make recommendations for the best pest control plan for your specific pest problem.
Monthly Pest Control
Here at RAM Pest Control, we understand the importance of reliable pest management. That's why we offer a wide variety of comprehensive pest control services designed to eliminate a wide variety of pest invaders.
With our varying levels of pest protection, we can meet all your pest control needs. Our monthly treatment plans provide coverage for a wide variety of common pest invaders found in our area including ants, boxelder bugs, cockroaches, elm beetles, spiders, west conifer seed bugs, and more.
Seasonal Pest Control
RAM Pest Control offers a seasonal pest control option to treat your Aspen, CO home when pests are most active from April to October. Our seasonal pest control customers can call us 24/7, 365 days a year for any pest problems and our technicians will return to re-treat your home. To request your free quote, reach out to us!
Our Additional Pest Control Services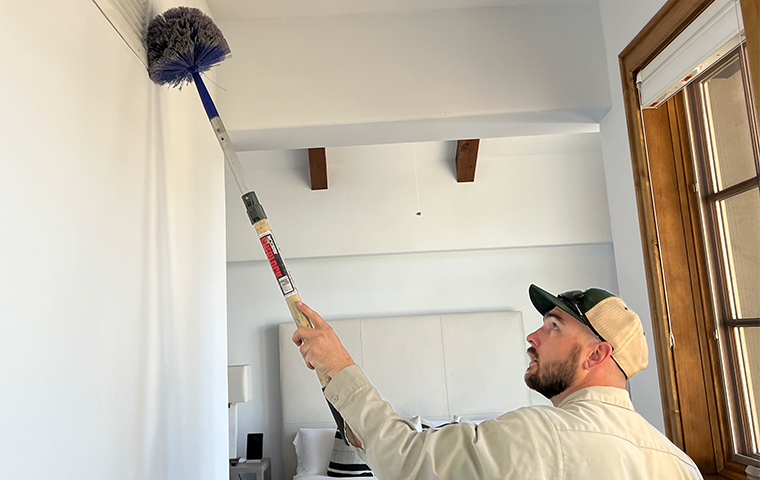 Professional Bed Bug Control Treatments
In the pest control industry, bed bugs are among the most difficult pests to eliminate. However, our heat and chemical treatment process is guaranteed to get rid of those pesky pests. During your service appointment, we'll perform our heat treatments and follow up with a chemical application to affected areas. Then we'll return a few days later to check these areas and re-treat as necessary, with repeat service calls and follow-up treatments until the problem is resolved.
Rodent Trapping, Removal & Exclusion Services
To control rodent problems, we offer professional rodent control solutions including baiting, trapping, and exclusion services. Before beginning our treatment process, our technicians will perform an inspection of your home and property, searching for signs of rodent activity such as chew marks, entry points, feces, or nests. Next, we'll place rodent bait stations and traps in strategic areas around your property to effectively eliminate your rodent infestation.
Our bait-dispensing products are safe to use around your family. In addition to our trapping and removal services, we may install physical barriers such as wire mesh over holes and cracks in the exterior of your home to prevent mice, rats, voles, and other common home-invading rodents from re-entering your home.
Professional Wildlife Control Services
Here at RAM Pest Control, we offer a wide variety of wildlife control services including wildlife trapping and removal services for raccoons, skunks, squirrels, foxes, beavers, woodpeckers, and pigeons as well as woodpecker removal, porcupine trapping, and pack rat removal. In addition, we also offer dead animal removal services.
Our Residential Pest Control Process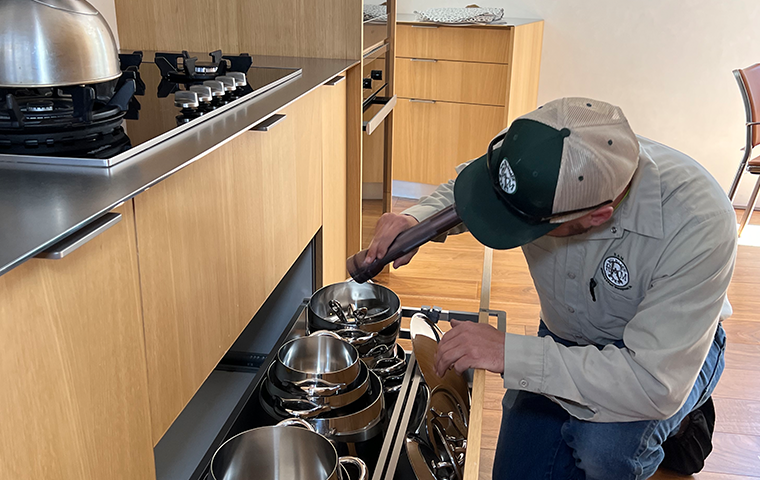 Thorough Inspection
When you reach out to us with a pest problem, we'll complete a free inspection to find out which pest pressures you're dealing with, how they're getting in, and the best treatment option to get rid of them.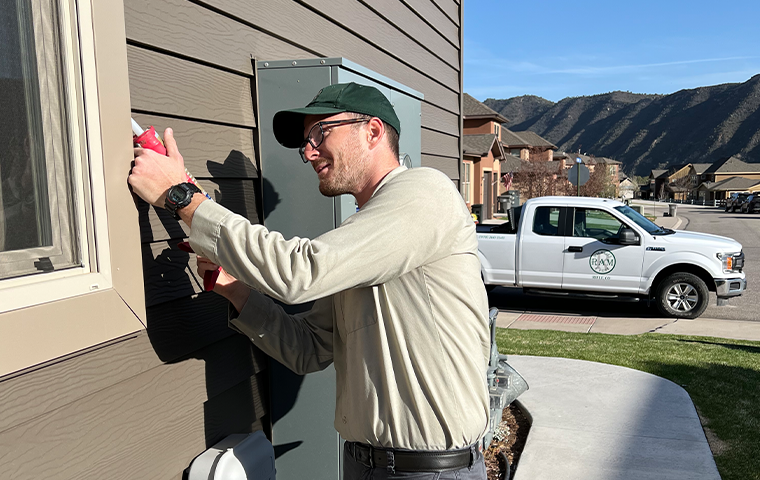 Quality Treatments
After we've inspected your property for pest activity, we'll recommend an appropriate home pest control treatment based on our findings. No matter what pests you're dealing with, we can provide a solution!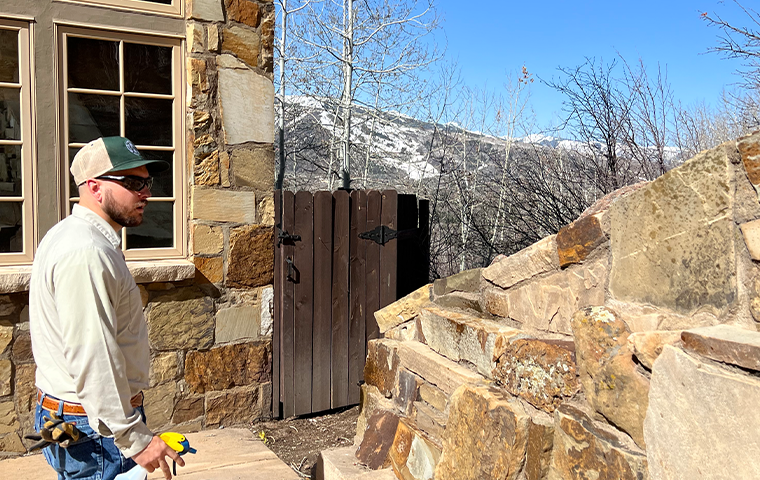 Follow-Up Visits
Here at RAM Pest Control, all of our pest control plans include 24/7 access to our pest control technicians. In addition, if pests return in between our scheduled services, we'll return to re-treat your home.
Let Us Put Our 25+ Years Of Experience To Work Keeping Your Home Pest-Free!
With over two decades of experience protecting residential properties from pests, you can count on us to resolve your pest problems. At RAM Pest Control, our team is committed to providing the highest quality customer service to each and every one of our customers, eliminating pests and helping to prevent future pest infestations.
For more information about our home pest control plans and how they can benefit your Western Colorado area home and property, give us a call at (877) 373-8108 today!
Request Your Free Inspection
Complete the form below to schedule your no obligation inspection.