There is good and bad with every pest in our area. The good thing about box elder bugs is that they only invade homes during certain seasons. This means that they are a bit easier to control than some other pests. This does not, however, mean that they are any less of a problem around area properties. If you have begun to see these insects around your Vail home or you are looking for a way to keep these insects out of your home this season, here is what you need to do.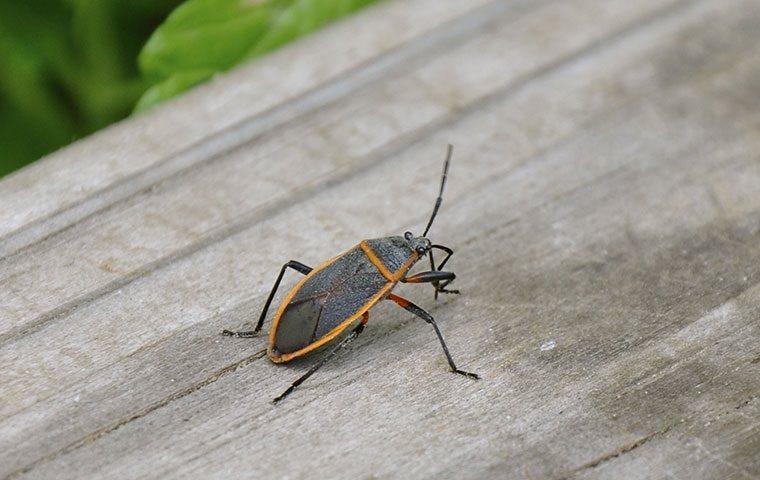 Do Your Research
With solving any pest problem it is important to first do your research, box elder bugs are no exception. Thankfully, we have everything you could ever need to know about these invasive pests.
Box elder bugs are also known as zugs or maple bugs.
Box elder bugs live inside the walls of homes during the colder month of the year.
Adult box elder bugs are ½" long, black, and have orange and red markings across their bodies.
Box elder bugs almost exclusively feed on box elder or maple trees.
Box elder bugs do not reproduce inside homes but exclusively mate outdoors.
Female box elder bugs lay clusters of straw-yellow eggs on leaves, grass, shrubs, and rocks.
During the fall months, box elder bugs seek sunlight on the south sides of rocks, trees, and structures. This type of behavior is what gets them on the south sides of homes and leads to invasion.
When inside, box elder bugs do their best to stay out of sight inside small cracks and crevices, but they will occasionally wander out in the open and cause trouble.
Understand Your Risk
There are many species of pests that cause harm to humans, the box elder bug is not one of them. This invasive pest does not bite, sting, or spread any dangerous diseases. What they do is stain furniture, drapes, and other fabrics around homes with their excrement and produce a strong unpleasant odor. Beyond this, the worst problem these pests cause is being incredibly annoying.
Seal Your Home's Exterior
As box elder bugs congregate on the exterior of homes, they look for gaps, cracks, and other openings that allow them to get inside. These entry points are sealable if you know where to look. To help you exclude box elder bugs from your living areas this fall and winter, here are some basic prevention tips to consider.
Inspect window and door screens around your home. Repair any rips, tears, or other damage you find.
If you have not already done so, install door sweeps beneath all doors leading out of your home.
Search your home's exterior foundation for gaps and cracks. Seal up these entry points using a caulking gun or some liquid cement.
Use a caulking gun to fill in spacing around window and door frames.
Turn off exterior lights at night after the sun goes down.
Keep unscreened doors and windows closed when they are not in use.
Know When To Call A Professional
Once box elder bugs get inside, they will do everything in their power to stay inside until spring. To make sure these pests stay out of your living areas or to have a current infestation removed from your home, trust the experts at RAM Wildlife & Pest Management. Our team offers both single service options and ongoing services to handle invasive insects that live in our area, including box elder bugs.
Reach out to us today to learn more about our quality pest control plans or to schedule your Vail property for a thorough pest inspection for box elder bugs.